Product display within the fashionable

Hollygolightly

boutique in Copenhagen. Customised geometric concrete slabs in contrast with the organic shapes embossed on handmade glass pervades the space. The centre of the display is the floating concrete sink decorated with brass taps. The unfinished concrete reflects the construction materials used in the environment and adds a modern feeling to the space.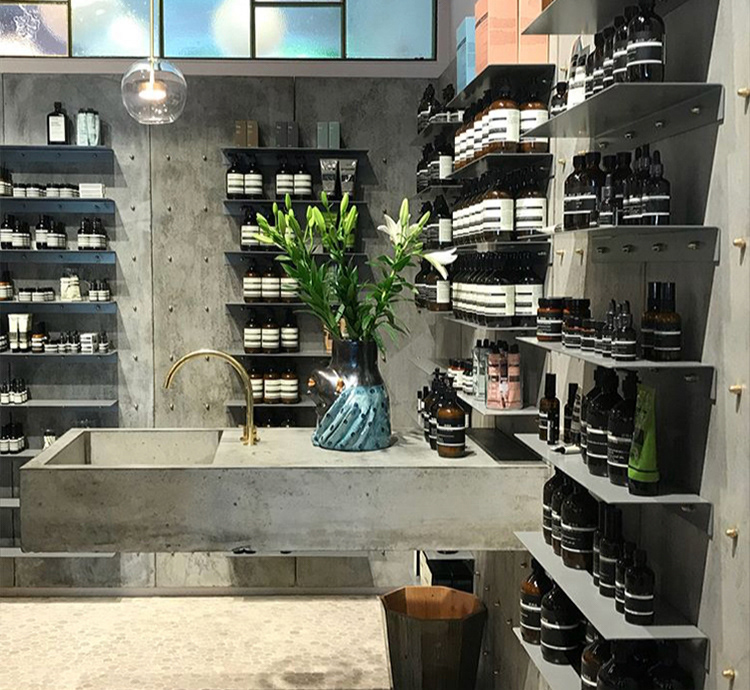 AESOP at Hollygolightly 
/ Copenhagen


Designed and produced by Francisco Sarria Studio in collaboration with Peter Grant.