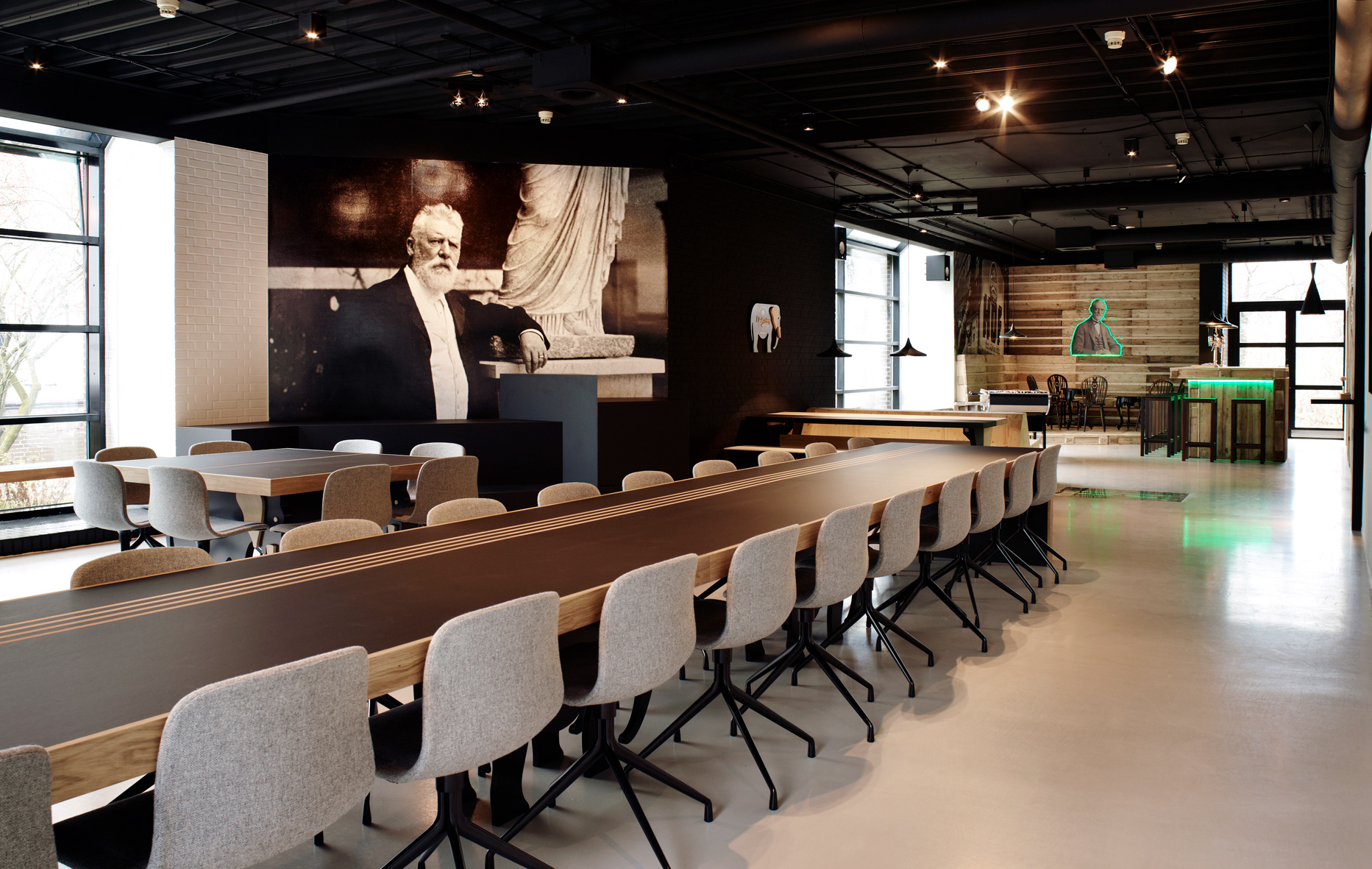 Design and production bar-conference room within C

arlsberg's main brewery in Fredericia / Denmark. The brief was to design a multi purpose space that as well as being used as a bar and games-room by the employees of the brewery could also be used for meetings, conferences and products launches. 
References to Carlsberg's historica heritage are made by using the iconic images of J.C. Jacobsen and his son Carl Jacobsen. Other important elements of the company's past and present are also used throughout.
The space comprises two separate sections, a bar area and a conference area for meetings and presentations.
The bar area is made with recycled wooden palettes from the Carlsberg brewery.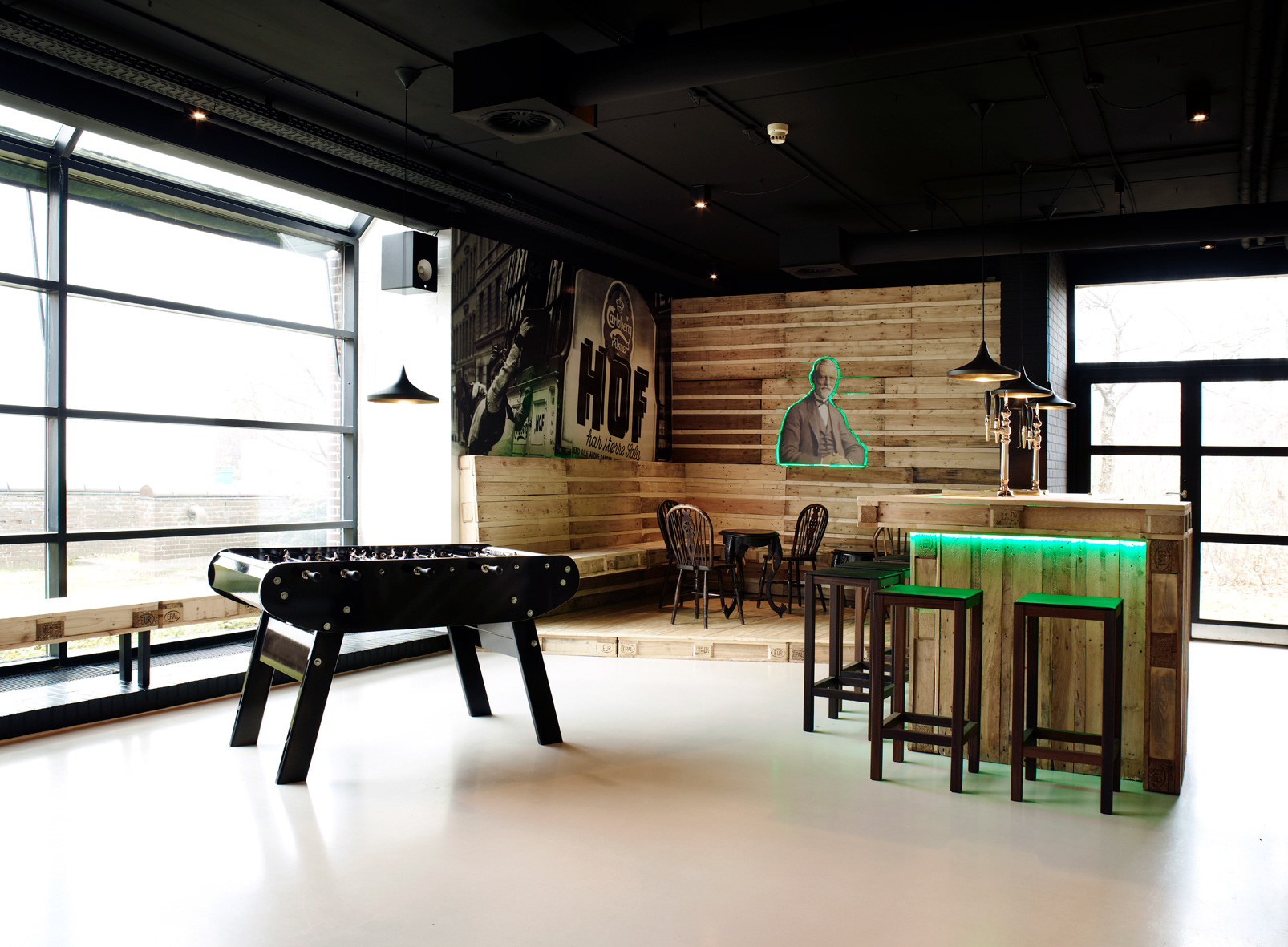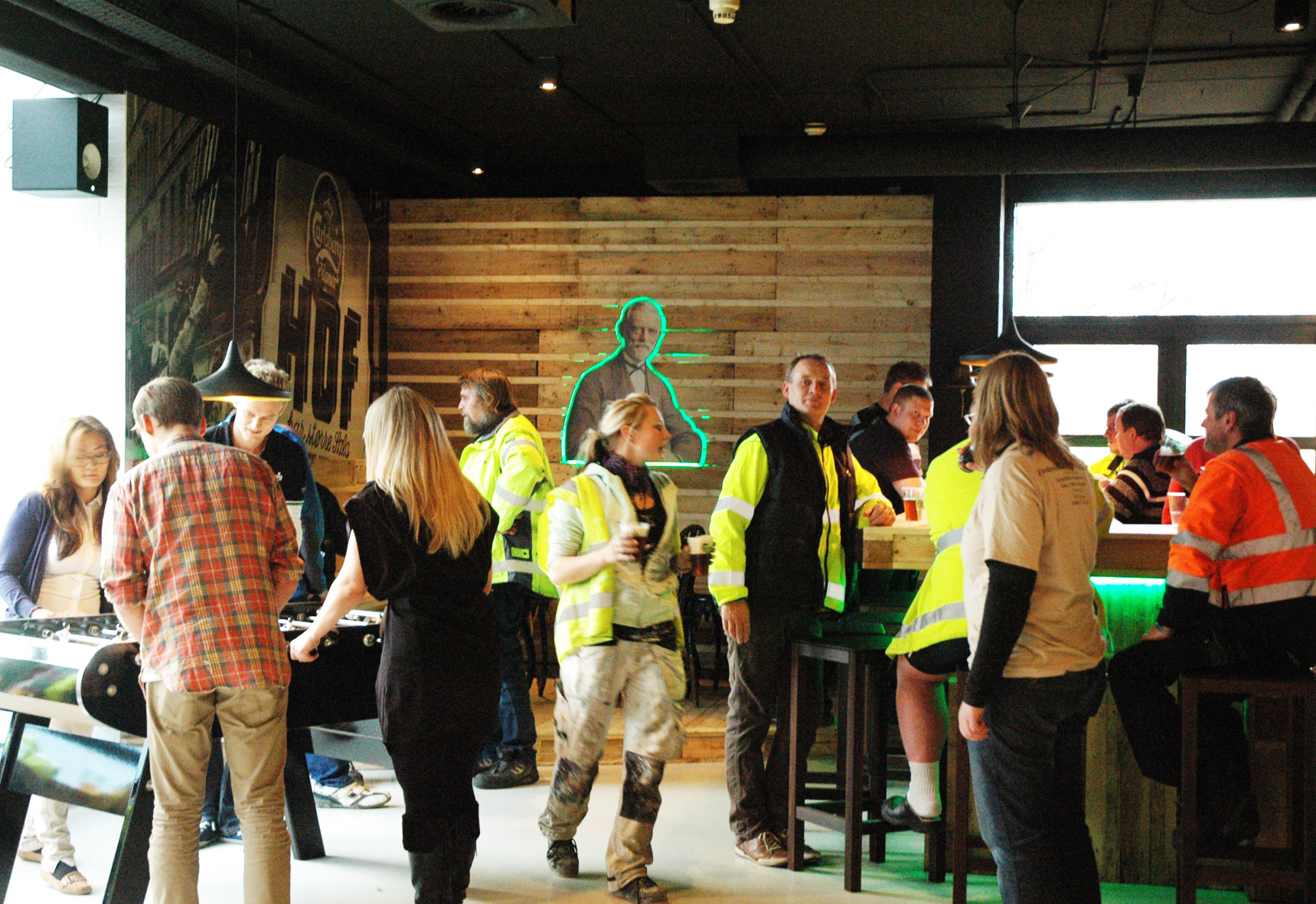 The meeting area has a capacity of meetings and presentations for up to 40 people.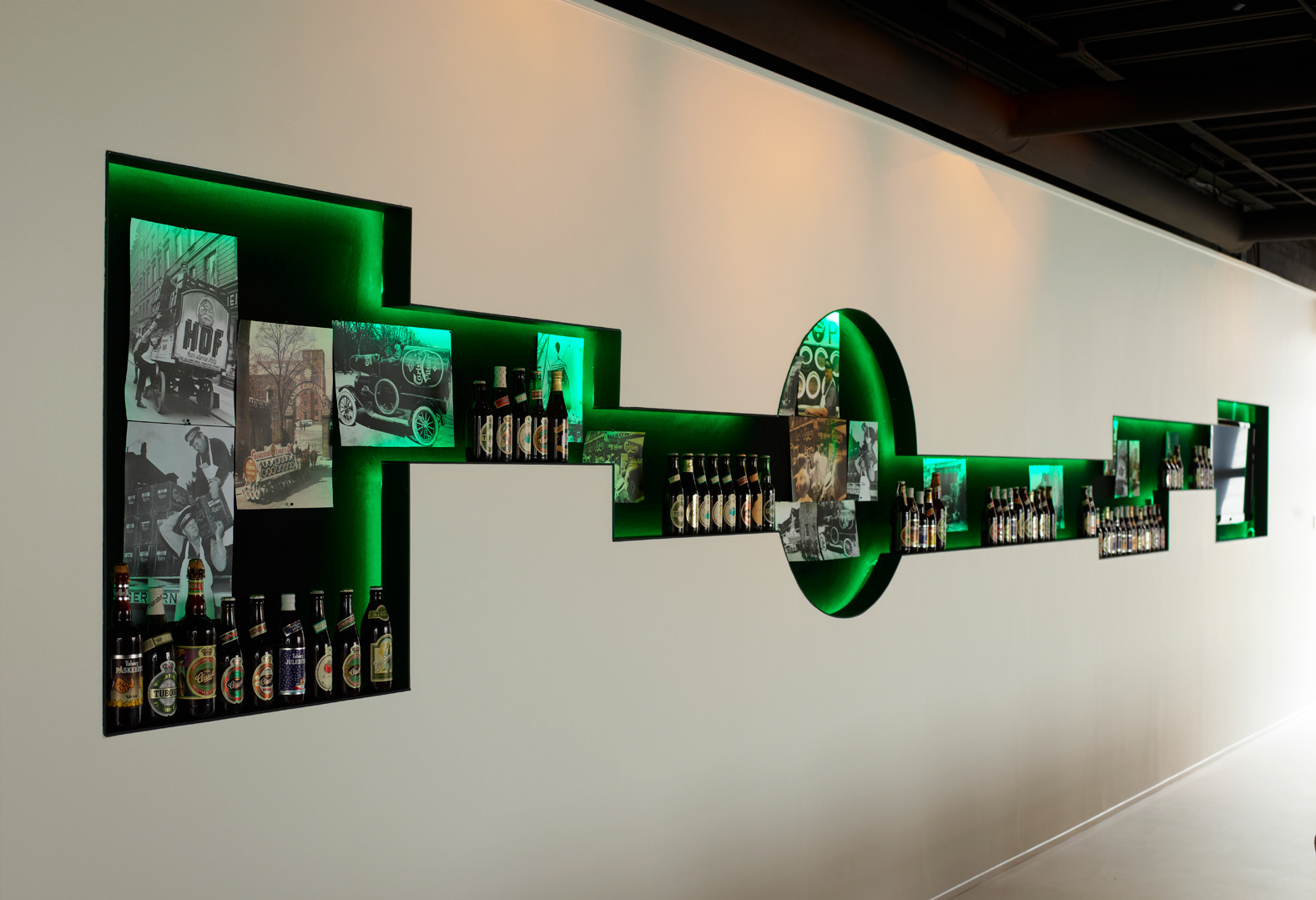 All elements of the space are designed to be multifunctional and flexible, they can be rearranged to fit specific purposes such as products launches, meetings, informal gatherings or as a games-room.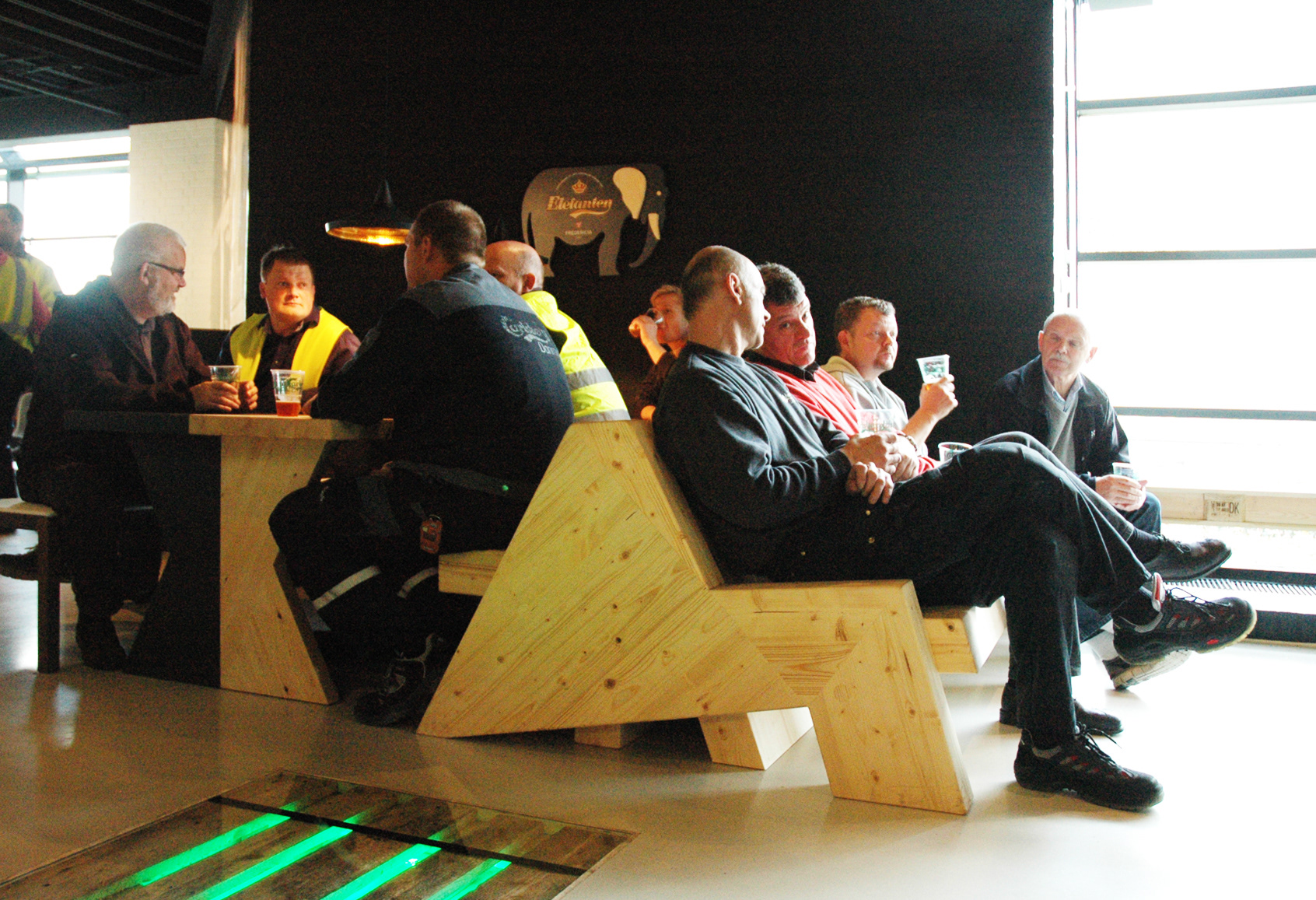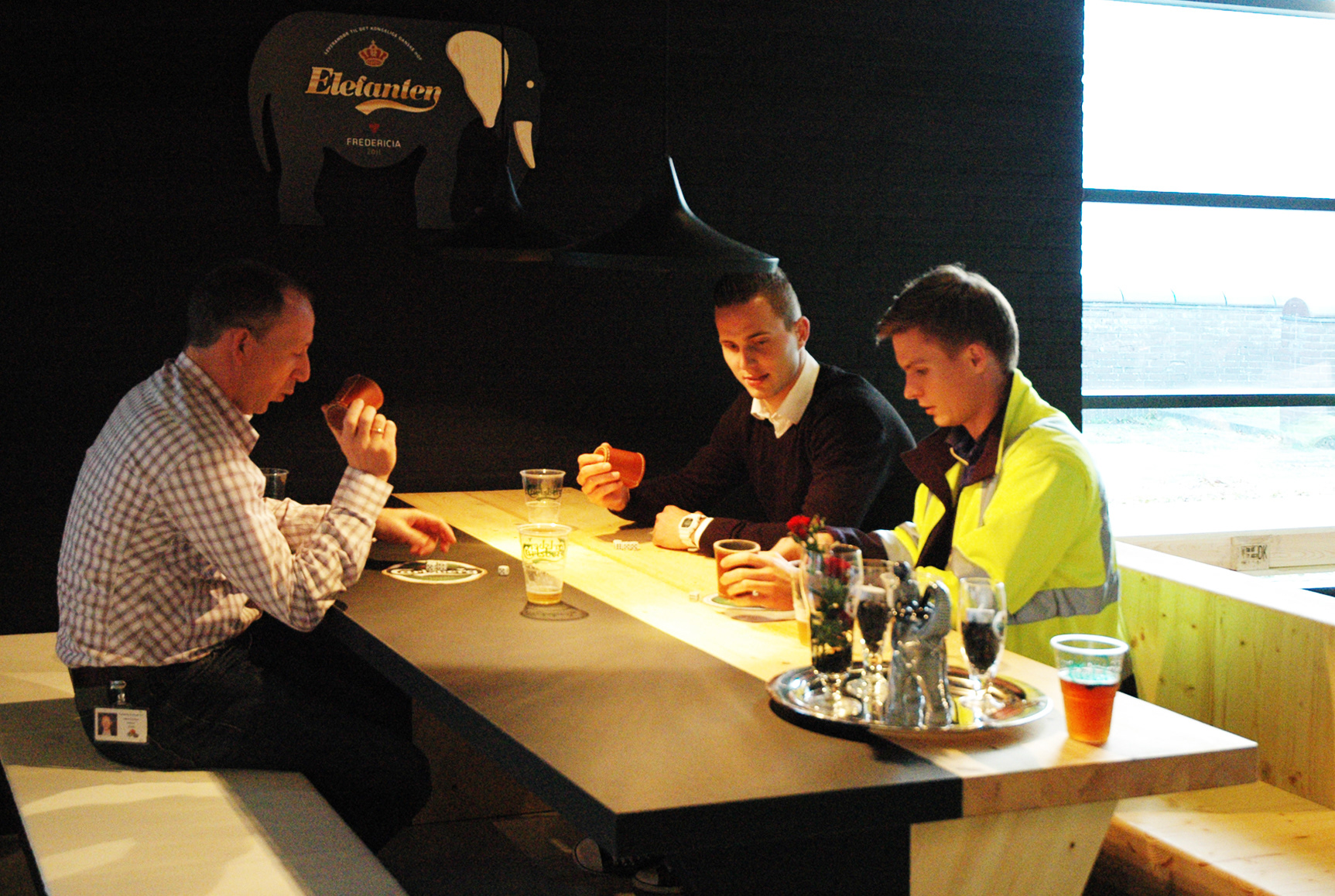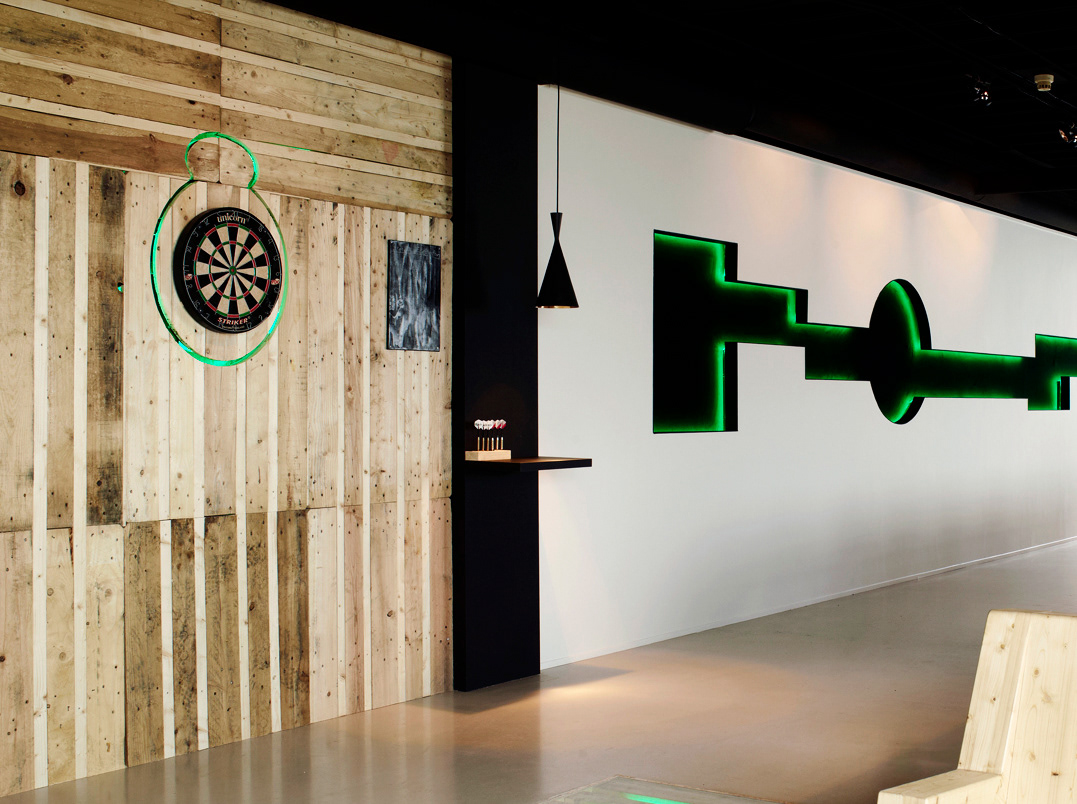 The Elephant, Carlsberg Bar - Multi Purpose Room / Fredericia, Denmark