Design and production of an old traditional coffee shop in Copenhagen's city centre. 
The industrial elements of a coffee factory, roasted coffee beans, coffee smoke, coffee stains and the different colors and textures of a coffee plantation are all part of the multi-coloured graphic composition within the new Coffee Factory.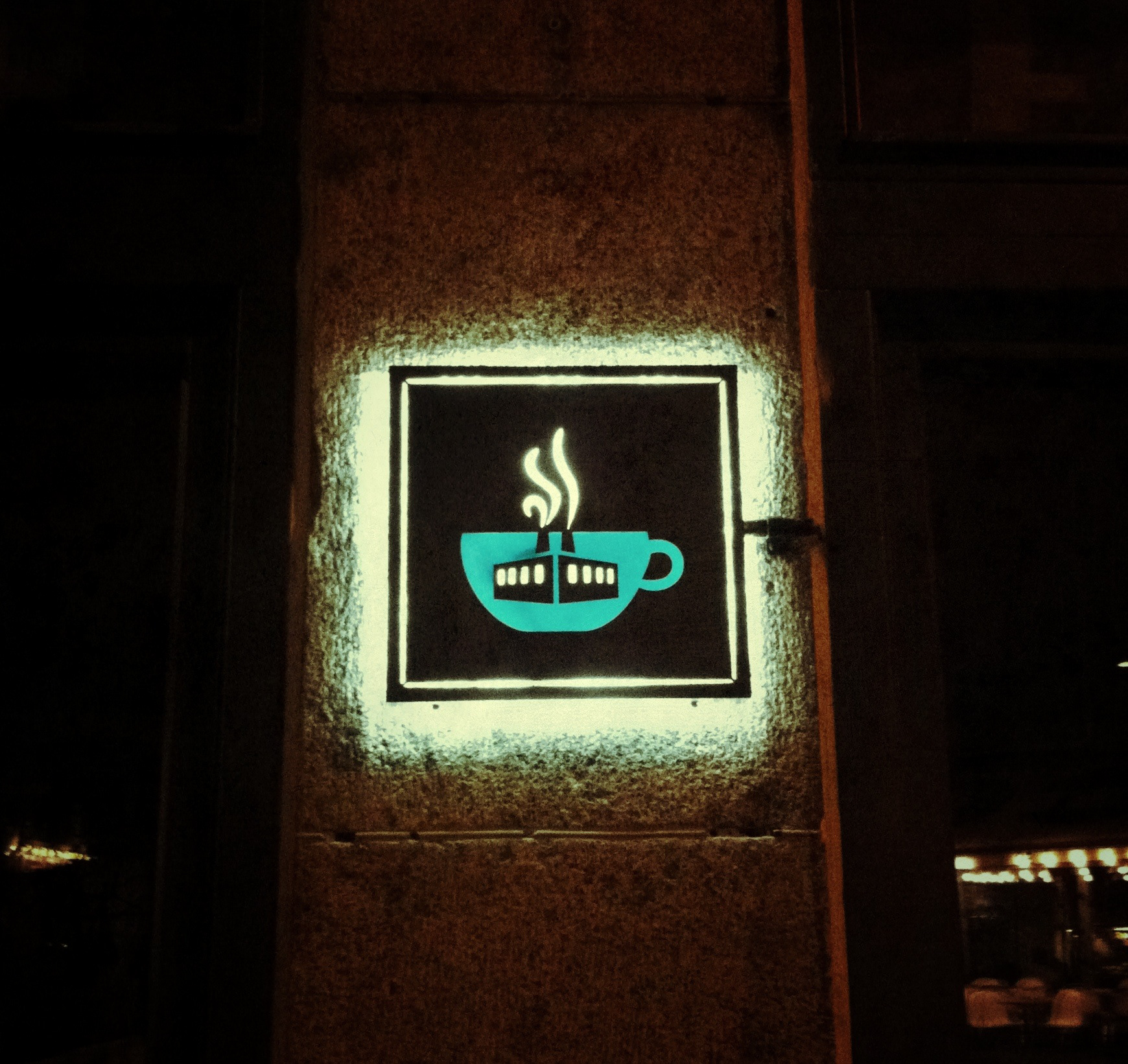 The walls are cladded with coffee beans printed on OSB boards. 
We printed coffee stains on the table tops.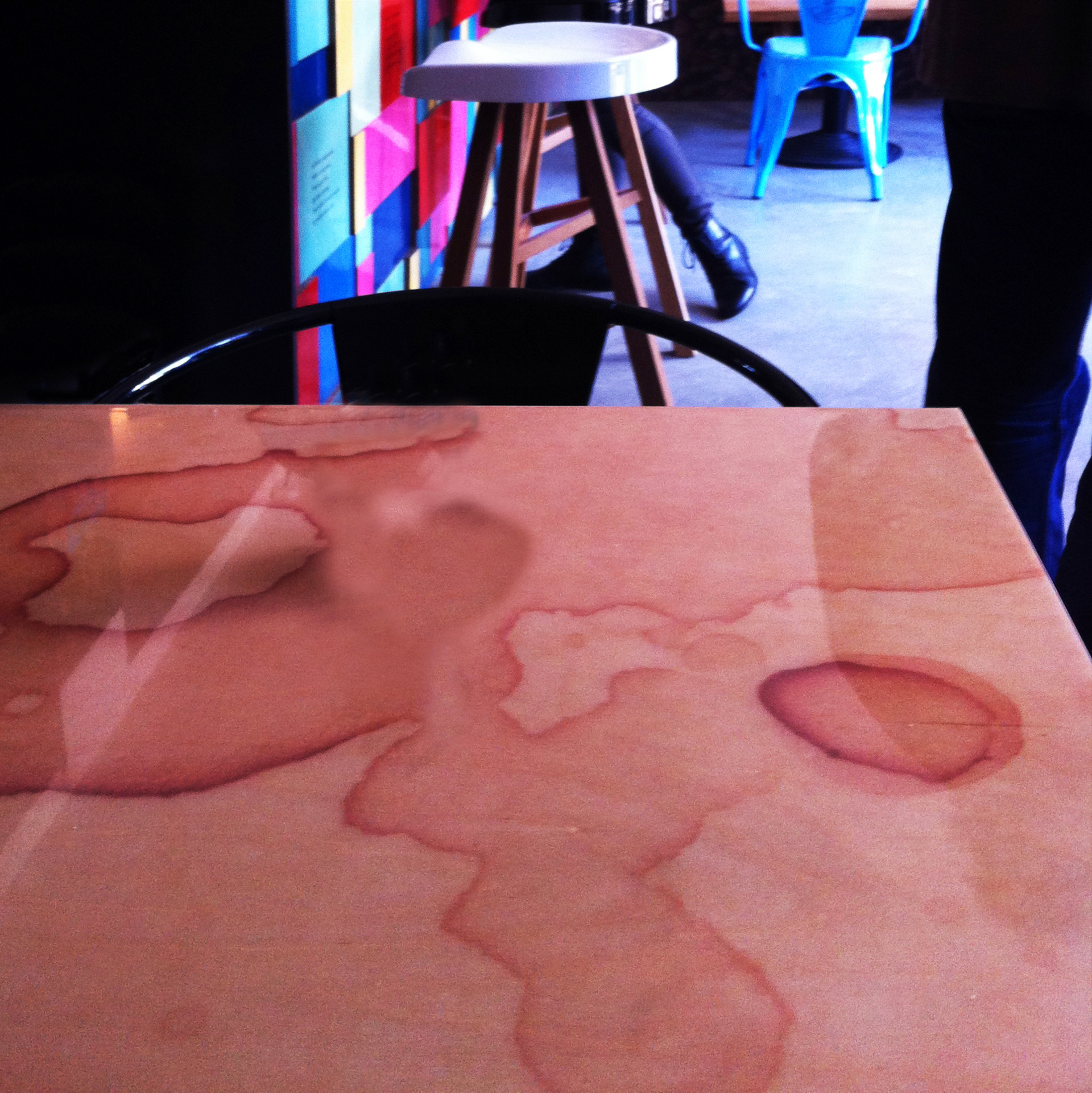 The lyrics of the famous danish tune '
Om lidt er kaffen klar' by 
Benny Andersen are printed on the hand painted wooden squares of the bar front.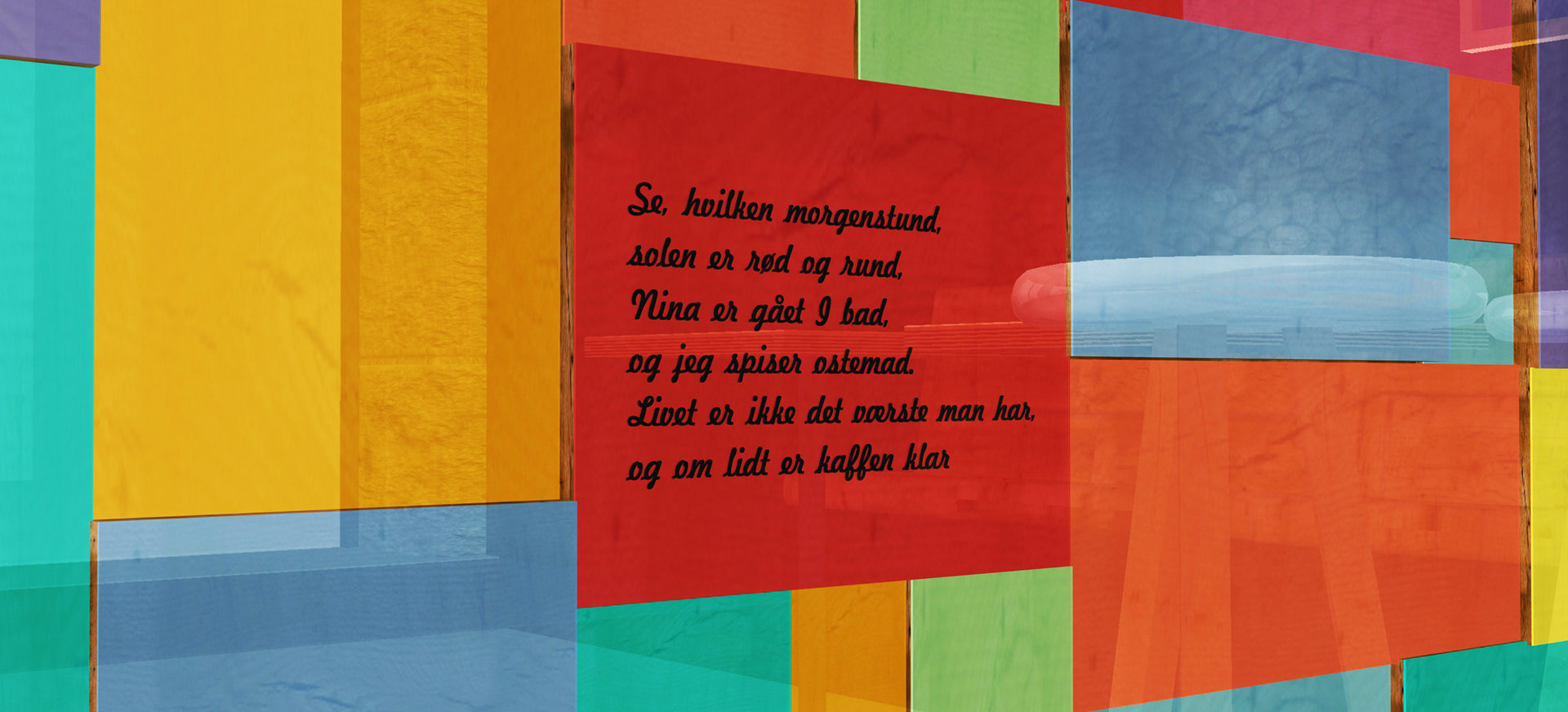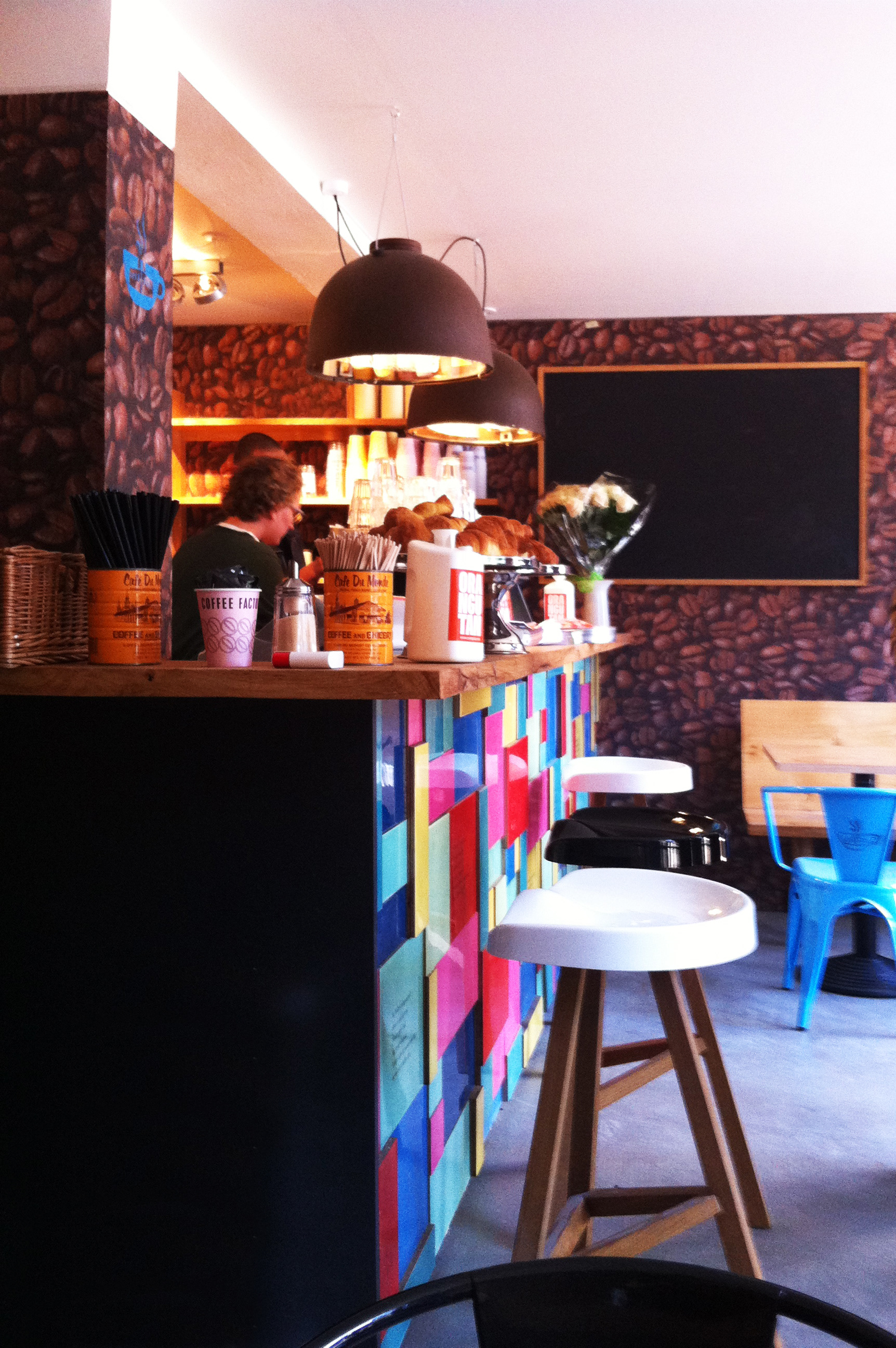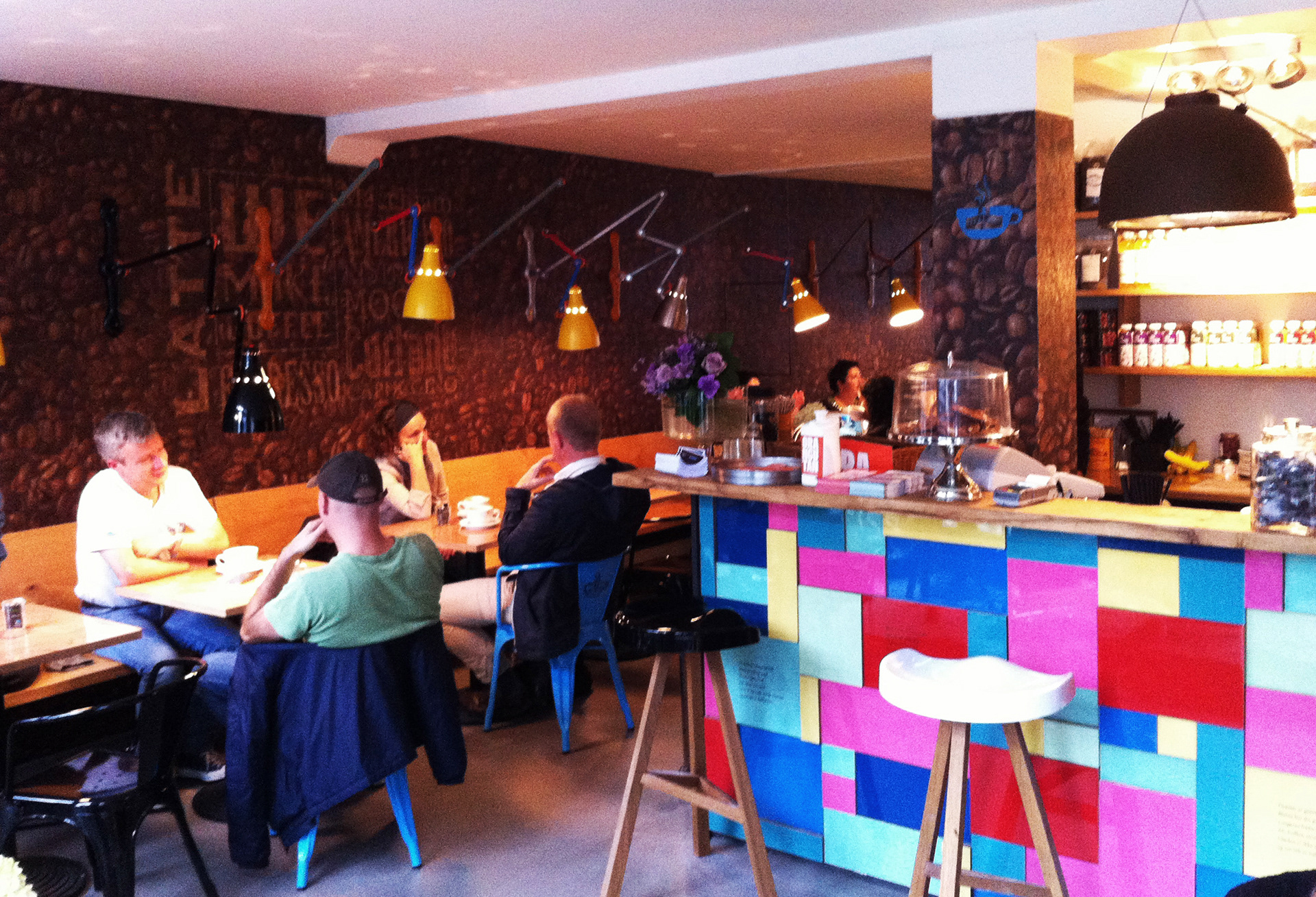 The Coffee Factory logo is stenciled on the outdoor and indoor furniture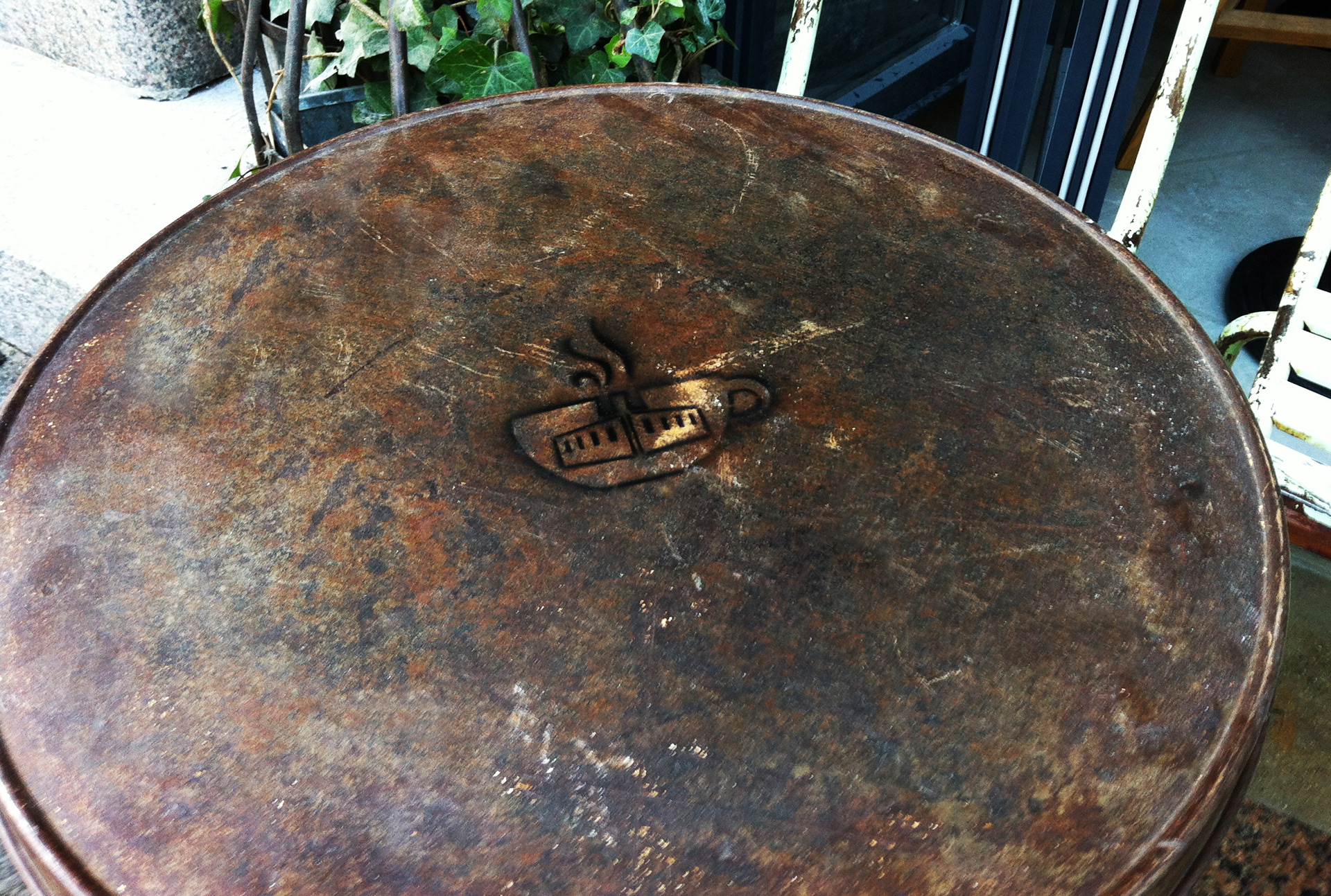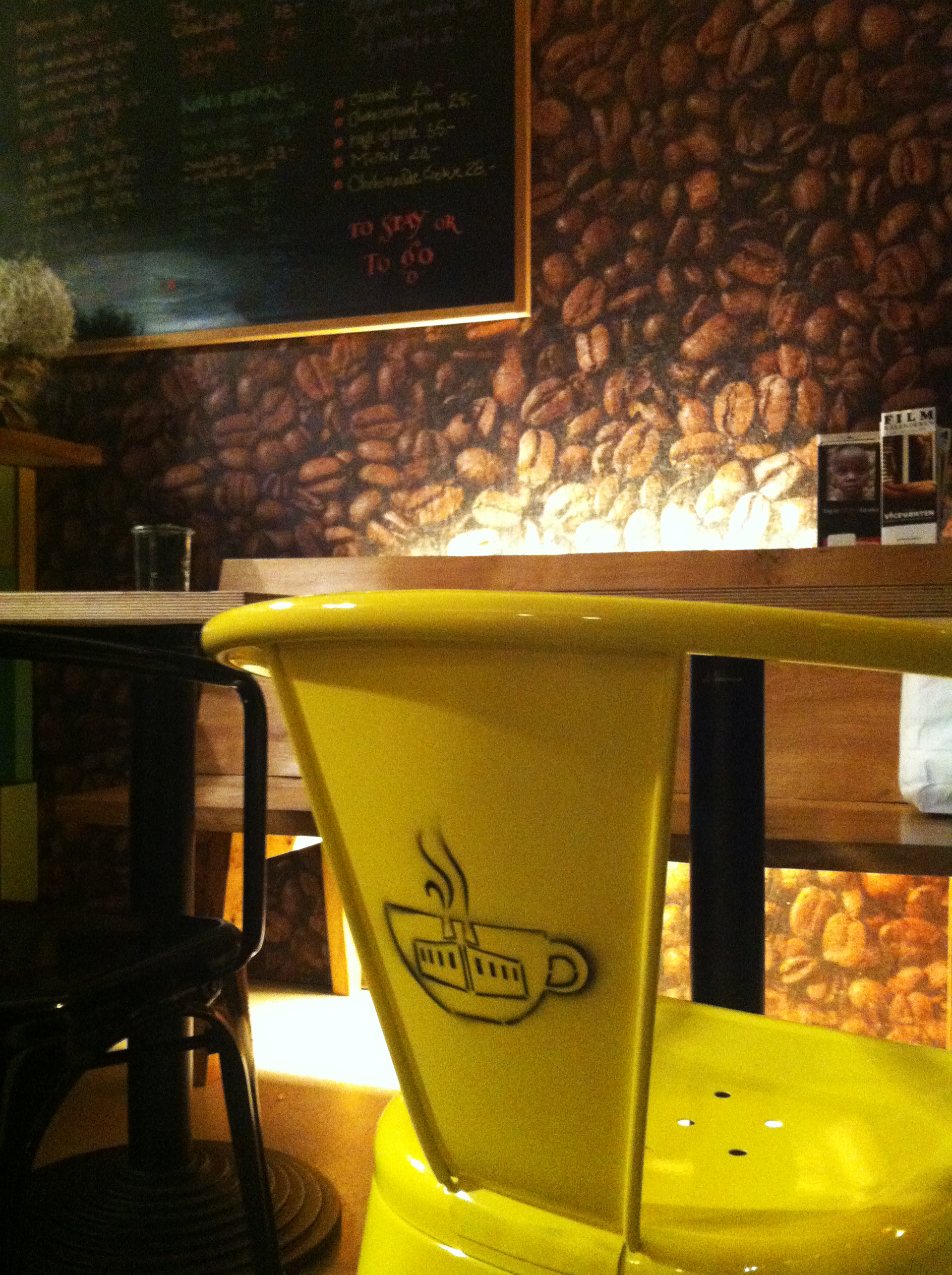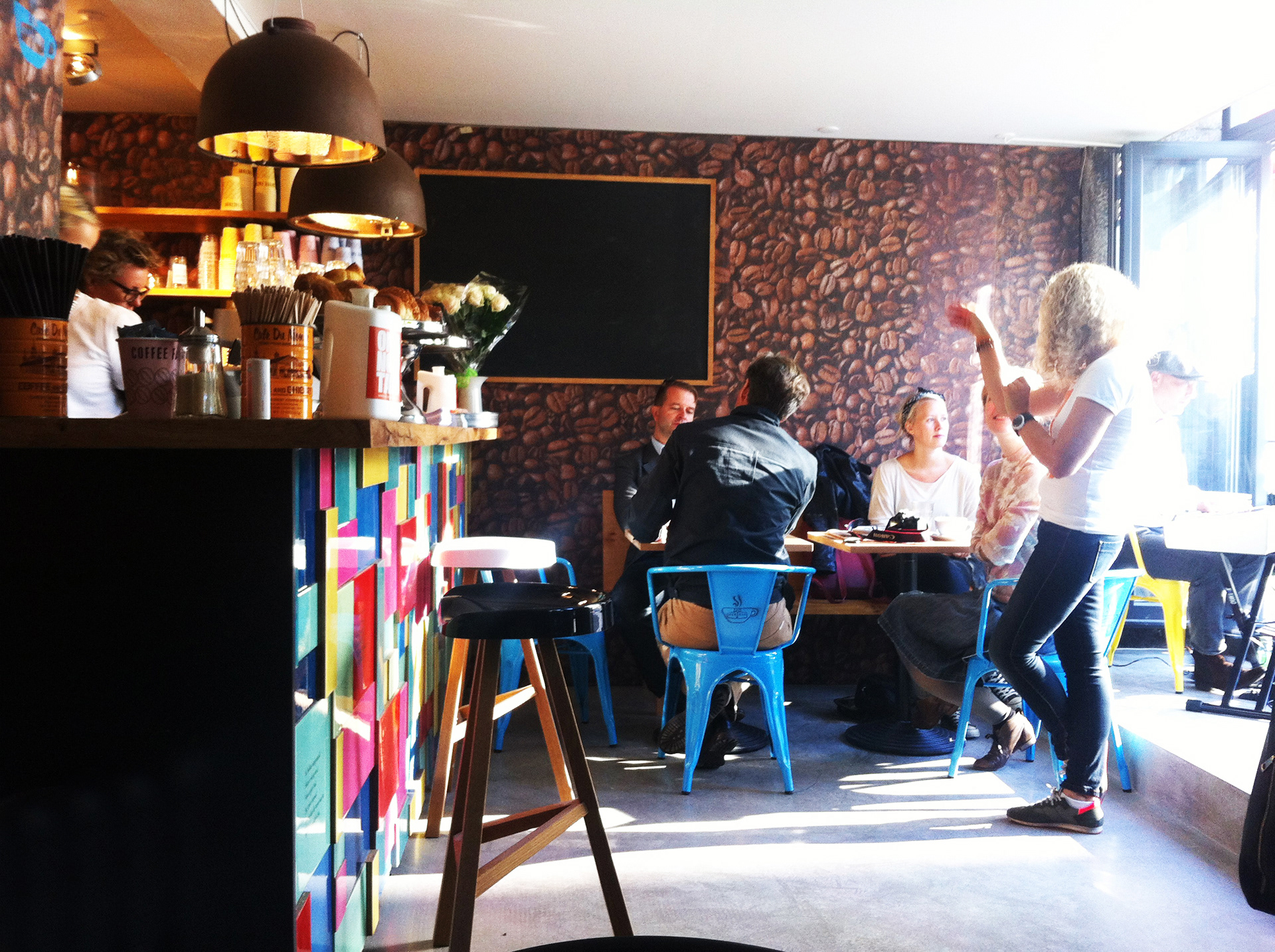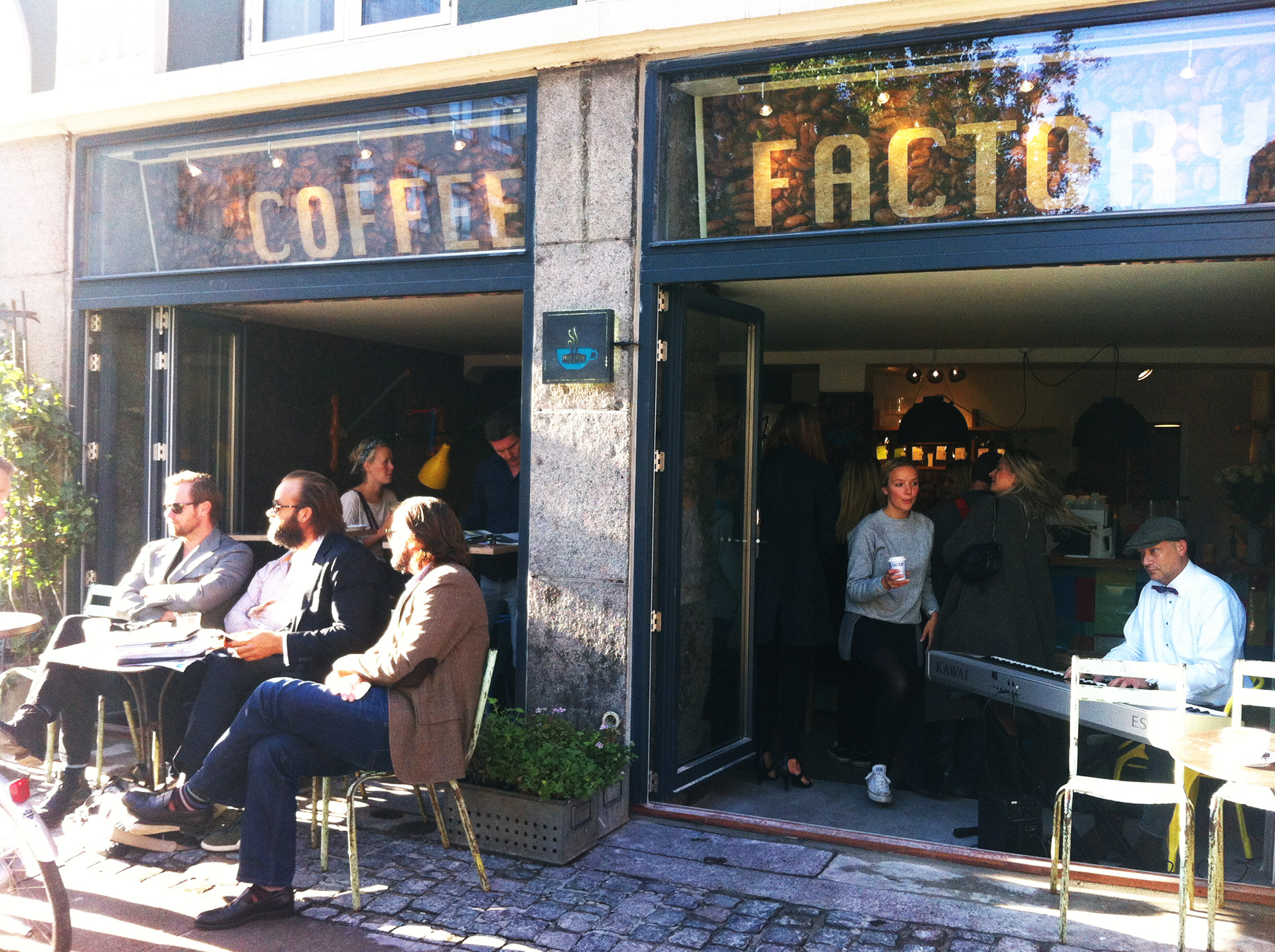 Coffee Factory / Copenhagen