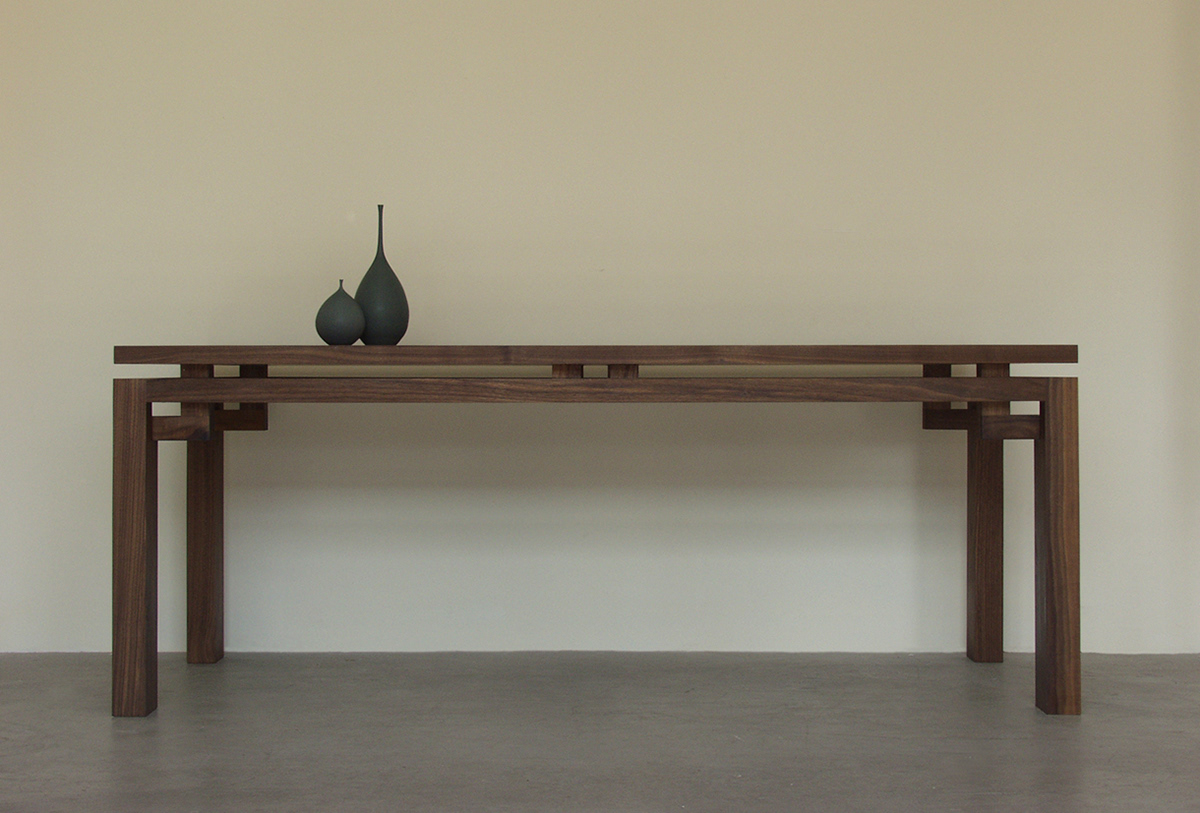 Strongly influenced by traditional Chinese furniture, the Mandarin table aims to expand on the theme of a simple four leg table. 
By breaking the legs at the join with the tabletop and moving them inwards the table takes on a much more intricate and delicate feel whilst still maintaining its simplicity. Visible joinery is used to enhance the history and hand-crafted nature within the design. 
​Part of a furniture range including coffee table, bench and cabinet / Solid Walnut or Oak Wood.